Customization without limitations
Jac van den Oord – Loving Potatoes… Is there nothing we love more than our products? Perhaps one thing after all: helping our customers. By listening carefully and translating customer demand into an appropriate offer, we try to help the customer in his or her search for the right potato. This usually works with our Jac van den Oord range. But sometimes the customer's wishes are such that we decide together to develop a tailor-made line.
Out of the ordinary
Sometimes customers have additional questions that go beyond our own 'standard' Jac van den Oord product range. Sometimes it is something small, such as an extra text, that has to be printed on the packaging. Or a label with the customer's layout. Or do you want a net bag with your own label attached to it? Which can! In close cooperation with some of our customers, we have developed complete packaging lines: from boxes, trays with flowpack packaging and foil bags, to complete lines with different types of VertBags (stand-up bags).
We go a long way in customizing our products and have therefore set up our company accordingly. We not only have the technical resources, but also have the knowledge to quickly translate such customer requirements into actual products. The people behind Jac van den Oord Potatoes are happy to think along with you. As a customer, do you have any wishes regarding varieties, grades or packaging? Please feel free to contact us, we are happy to help!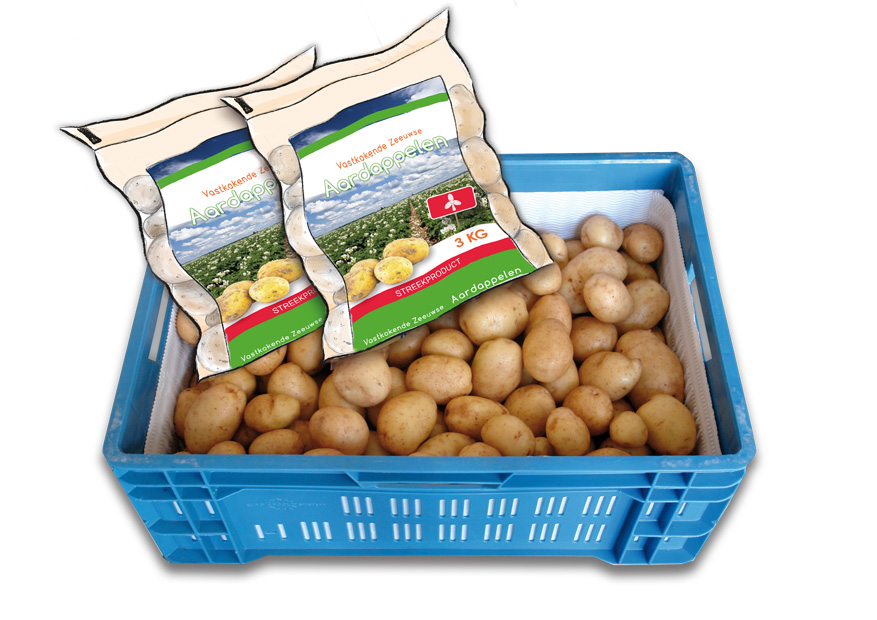 The customer comes first!
Jac van den Oord Potatoes has the knowledge and expertise to implement far-reaching customer requirements in the various products in a very short period of time. In some cases completely new packaging is developed, in other cases prints or labels are made to measure. A lot is possible and we are happy to help you with a tailor-made product that meets your requirements and fits within your own range.